P10 Outdoor Full Color LED Display Introduction:
1, outdoor full-color series LED large screen, high pixel density, showing a higher clear screen effect;
2, cost-effective, to meet your high-definition picture at the same time also has a good price, greatly reducing your investment costs;
3. High-efficiency and energy-saving: Adopting LED large-screen display products, ultra-high-brightness LED driven by low power consumption, can save more than 20% of energy, with temperature control, display control, lighting control technology, circuit with PFC design, and overall achieve energy saving effect;
4, high protection level: unique box design, in line with IP protection standards, to meet the outdoor installation use;
5. Standardized design: The cabinets, modules and other components are standardized and designed. Different products are compatible with each other to achieve maximum standardization, which provides great convenience for production and post-maintenance.
6, large-scale production: the implementation of large-scale production, improve production efficiency, while significantly improving the consistency of product performance, reliability;
7, cluster control: multi-screen centralized control, remote management, easy to achieve strategic planning, winning a thousand miles away;
8, high stability and reliability: carefully selected raw materials, scientific design programs, strict manufacturing process, to ensure that the product's high stability, high reliability and long-term benefits to customers.
★ Low power consumption, long life, stable performance and low maintenance
★ The appearance can be customized, flexible, with a strong visual impact, leaving a deep impression
★ Easy to install, easy to use, easy to maintain
★ Fast and easy assembly and disassembly system saves loading and unloading time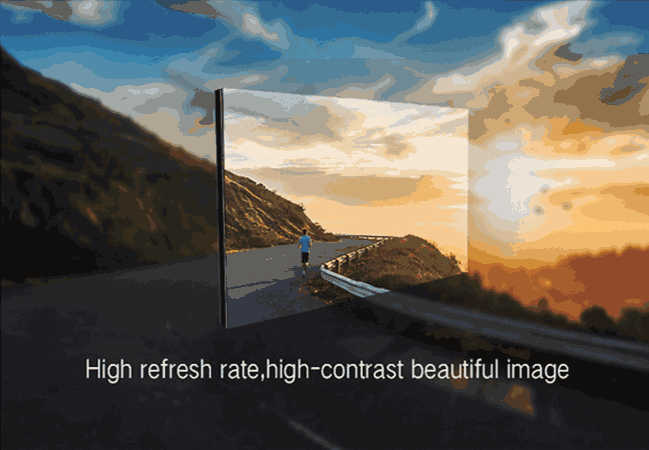 P10 outdoor led display high protection, dust, waterproof, anti-corrosion
Adopts a special waterproof module for outdoor use and an extremely well-sealed waterproof box. It is not necessary to worry about the unique mask design of water-vapor-eroding screens. It is dust-proof, waterproof, and corrosion-proof. The protection level is up to IP65.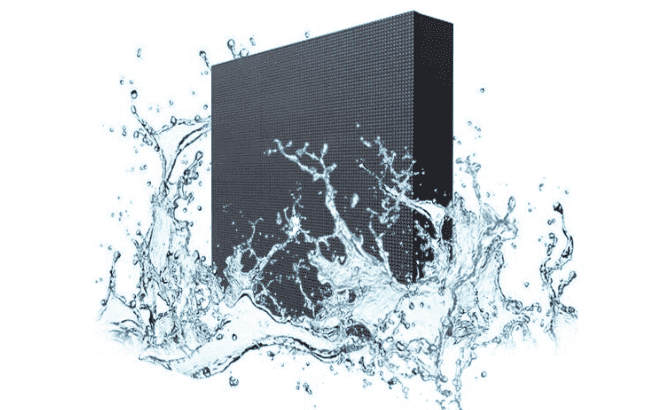 Energy saving, cost-effective
Led display light-emitting materials themselves are energy-saving products, configure dedicated constant current drive, energy-saving IC and high conversion rate drive power, and the brightness can be adjusted automatically.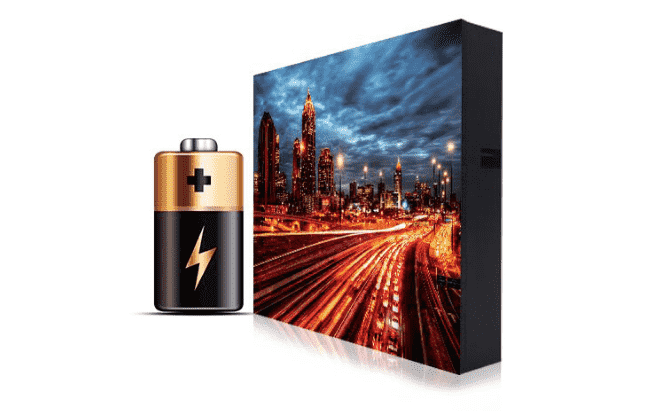 Ultra-high uniformity, relieve eye fatigue
Wavelength deviation can be controlled within ±2nm, chromaticity and brightness consistency up to 99%, flatness ±0.1mm, splicing gap <0.2mm, so that the color uniformity and consistency are excellent.
Paremeter specification
model
P10
Pixel unit module
Pixel pitch(mm)
10
Pixel density (dots/sqm)

10000

LED type
SMD
Module size(mm)

W320×H160

Pixel composing
RGB full color
Pixel unit screen
screen size(mm)
960*960mm
module Resolution (nits)

32*16

Cabinet structure
Water-proof
installation
fixed on the back

screen material

magnesium alloy

Protect degree

IP65 front ,IP54 rear

Viewing distance(m)

10~100m
Brightness(cd/sqm)

7000 cd/sqm or 7000 nits or more

Power consumption (w/sqm)

Max 900W/sqm ,can be custom make 500W max

Driving IC

1/4 scan MBI Brand Driver

Refresh rate(HZ)

≥2000- 3000

Viewing angel(c)

H120 V110

Other parameter
Image adjustment
contrast, tonal, the color saturation, gray calibration coefficient, color range, image variable times, etc
Image processing
Video noise reduction, fast motion compensation, edge to sharpen, edge smooth, color space transformation and control, coordinate transformation of grey scale, etc
Brightness uniformity
The whole screen on the monochrome, minimum pixel luminance and the brightest pixel luminance than more than 0.9
Gray
65536
Color temperature/contrast
Red, green, and blue brightness and contrast can through the software level 100 adjustable, color temperature can be adjusted according to need
Transmitting Distance
The shielded twisted-pair cable transmission distance for 100 meters, the biggest up to 140 m. Multimode fiber of up to 500 meters, the single-mode optical fiber to 20 kilometers
Input Signal
RF,S-VIDEO,RGBTV,YUT,YC,COMPOSITION
Control System
PCTV non-liner editing card+DVI display card+main control card+optic fiber transmission(Optional) or video dealer

Average No Failure Time

20000 hours

Life span

100,000 hours

Out-of Control rate
0.0001
To floor drain current
Less than 3.5MA
Control system
Synchronized
Operating Environment Temperature
-20°C—65°C Optional

Installation case